2017 Reviews
2017 Zio Tony Ranch Syrah - Russian River Valley, 92
Explosive in red fruit, earth, mushroom and gamy meat, this wine is textured in blue fruit, with a soft grip. Farmed by the Martinelli family, the site leaves you with specks of mineral-like crushed rock.
2017 Sweetwater Springs Vineyard Petite Sirah - Russian River Valley, 92
Jet-black in color and thick in tannin, this vineyard-designate offers bold, integrated layers of lavender, plum and gamy meat. Leather and black pepper season the core of big fruit and integrated, grippy texture.
2017 Domaine des Chirats Rockpile Vineyard Syrah - Rockpile, 91
Truffled earth, dust and garrigue coat along a viscous, full-bodied concentration of burly black fruit in this collaboration between winemakers Jeff Cohn and Yves Cuilleron. Black and white pepper pop on the lengthy, textured finish.
2017 Haley Rockpile Vineyard Syrah - Rockpile, 91
Condensed and concentrated, this high-elevation-grown wine is burly in black fruit, leather and oak. The tannins are firm and substantial, adding to the ripe wine's overall girth and intensity.
2017 El Diablo Vineyard Grenache - Russian River Valley, 90
Tar, leather and thick blue fruit combine to form an intensely concentrated, full-bodied wine here, from a well-farmed site in the heart of the appellation. Soft and supple tannins provide a foundation upon which the ripeness can balance.
2018 Orcio Sweetwater Springs Zinfandel - Russian River Valley, 94
Fermented and aged in terra-cotta amphora, this hearty wine is perfumed in white pepper and thickets of wild raspberry. Buzzy acidity keeps it fresh and balanced amidst the concentrated jammy nature of the wine, giving it enduring complexity.
2017 Buffalo Hill Rockpile Vineyard Syrah - Rockpile, 94
Aged in 100% new French oak, this wine offers substantial layers of leather, black pepper and blackberry jam. Luscious and opulently over-the-top in style, it packs remarkable power and flavor into a satisfyingly cohesive whole.
2017 St Peter's Church Zinfandel - Alexander Valley, 93
Winemaker Cohn has made this wine since his days at Rosenblum Cellars, starting in 1996, and his deftness with the site shows here. Thick in blackberry jam, pepper, leather and bacon, it is thick and structured and leaves a trace of dust and black pepper as it finishes.
2017 Sweetwater Springs Vineyard Zinfandel - Russian River Valley, 93
This is a smooth, textured vineyard-designate, from a hillside site, robustly opulent in red and black cherry. Black pepper, leather and tobacco weave their way in across a seamlessly integrated, complex core of varietal intensity.
2017 Silver Eagle Vineyard Syrah - Russian River Valley, 93
From a Ulises Valdez-farmed vineyard, this tastes of strawberry jam, nutmeg and white pepper. Secondary layers of meat and garrigue develop along a full-throttled, softly round and rich palate of lush opulence and ripeness, leading to a hit of leather.
2017 So Serine Rockpile Vineyard Syrah - Rockpile, 92
Brawny in tones of gamy meat, leather, blueberry and graham cracker, this wine is velvety on the palate. It offers a rich and boldly ripe take on the variety from the high-elevation appellation. Rockpile's rocky, volcano soils figure into the mix, contributing to an overall appeal of garrigue and crushed rock.
2017 Pure Yum Syrah-Grenache - Sonoma County, 92
This is made from 67% Rockpile-grown Syrah and 33% Grenache from El Diablo Vineyard. Aged in large-format French barrels, it is robust in graphite, garrigue and dark, brooding black fruit. Shocks of white and black pepper complement and enliven the richness.
2017 Iron Hill Vineyard Zinfandel - Sonoma Valley, 91
From a hillside site where the vines are planted in solid volcanic rock, this wine is surprisingly bright and inviting blue and red fruit. Thick and rich on the palate, it has powerfully firm, structured tannin to support the concentration.
2017 Smoke and Mirrors Red - Sonoma County, 91
Textured, powerful and velvety, this combines 60% Zinfandel with 28% Syrah, 6% Petite Sirah and 6% Grenache. Aged in mostly concrete and large-format barrels, it is characterized by iron, garrigue and blueberry jam.
2017 Rossi Ranch Vineyard Zinfandel - Sonoma Valley, 92
From an organically farmed site, this full-bodied, ultraripe wine is pruney and viscous, with meaty elements alongside vanilla oak.
2018 Two Guys Two Barrels Stagecoach Vineyard Viognier - Atlas Peak, 90
A partnership between winemakers Yves Gangloff and Jeff Cohn, this hearty white from the famous site opens in floral aromatics of jasmine and apple blossom. From there it leads to stone and green apple on the palate, which is opulent and oak-driven with lasting grip and power.
2018 The First Date White - California, 90
Made from a blend of 60% Grenache Blanc and 40% Roussanne fermented and aged in both concrete egg and new French oak, this is a hearty, full-bodied and robustly grippy white. Peach, apricot and potato skin are lifted by floral aromatics and a smooth, lasting finish.
2017 Rinaldi Zinfandel - Fiddletown, 92
Ripe delicious berry flavors mingle with earthy, peppery notes in this full-bodied and complex wine. Moderate tannins beef up the texture for great balance and let a classic briary expression come through. - Jim Gordon
Virginie Boone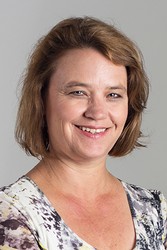 Virginie Boone - Reviews wines from California. Contributing Editor Virginie Boone has been with Wine Enthusiast since 2010, and reviews and reports on the wines of Napa and Sonoma for the magazine.
Sonoma-based Boone began her writing career in 1997 with Lonely Planet travel guidebooks, contributing to titles on South America, Northern California, France and America's Deep South. Travel assignments led her to California-focused wine coverage, including regular features for the New York Times regional newspaper Santa Rosa Press Democrat, for which Boone has been a contributing wine writer for several years.
She is also the author of Napa Valley and Sonoma: Heart of California Wine Country, and a regular panelist and speaker on wine topics in California and beyond.