St. Peter's Church Vineyard
Alexander Valley, Sonoma
"St. Pete's is one of the Greatest Zin Vineyards Ever." - Jeff Cohn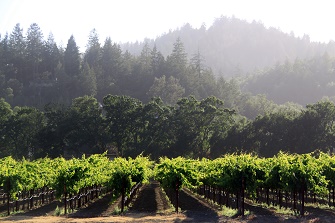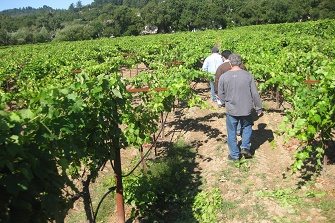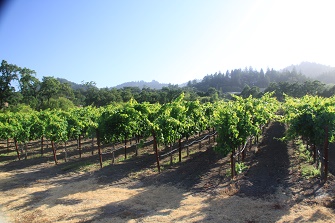 Jeff has been working with St. Peter's Church Vineyard since 1996, first with Rosenblum Cellars, then with the Valdez family, and ultimately with Jeff Cohn Cellars. The vines were originally planted in the 1880's with Zinfandel and mixed blacks that circled the vineyard with the thought that if the vineyard became vulnerable to a threat, it would affect the outside circle before it reached the Zinfandel.
The St. Peter's Church Selection of Zinfandel is home to 20 100-year-old trellised vines that are planted in the oldest U.S. vineyard on the site of a church.
This organic, susbtainably farmed vineyard by friend Ulises Valdez, and planted with a selection known as St. Peter's Church selection, this is a very special vineyard for Jeff. He says that everywere this selection is planted is "magic." At 500ft. elevation with alluvial-loamy and clay soils this Zinfandel is unique. The Loam adds life to the wine, while the clay adds richness and mouthfeel.
St. Peter's Church Vineyard Zinfandel
100% Zinfandel
Aged 16 mos. in 30% New French oak, 228L and 350 L barrels