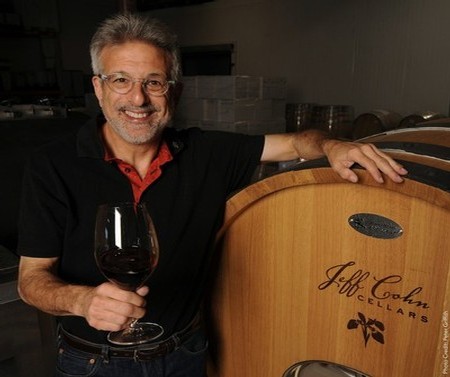 Jeff Cohn—Winemaker/Owner
Bowie, MD native
Johnson & Wales University (RI) – AA, Culinary Arts
Florida International University – BS, Hospitality Management
I love hospitality and have held management positions at Sutton Place Gourmet, Hyatt Regency Crystal City, and Windjammer Barefoot Cruises ... but then came wine
Boordy Vineyard (MD) – Intern, then I followed my passion to California
Fresno State, MS in Agricultural Chemistry with an emphasis is Enology
Rosenblum Cellars, 1996 – 2006: I began as an Enologist, was promoted to Assistant Winemaker and then Head Winemaker four years later; VP of Winemaking and Production
Jeff Cohn Cellars 1996 to present
Married to Alexandra since 1991. We have two adult daughters, two Irish Terriers, and reside in Sonoma County
Winemaking ⎯ It's a Zen Thing
All my wines have an Iris on the label. Iris was my mother. She gave me not only the love and encouragement to start my own label, but also the funds to do so.
I have a Rhône-centric philosophy to my wine making.
It all starts in the vineyard ⎯ passionate growers with organic and sustainable practices produce better fruit.
My Method
All fruit is picked at night or before sunrise.
Reds are hand-sorted, not crushed, and whole-cluster or whole-berry fermented
Whites are whole-cluster pressed
Saigneé technique of bleeding up to 30% depending on vineyard, vintage, and concentration I want.
I foot-stomp and do punch downs by hand up to 5 times a day
Large format barrels, ranging in size from 80 to 600 gallons, all French oak. Less wood to wine ratio means freshness of fruit and verve
I also use concrete tanks and a terra-cota amphora
Wines are never racked and are only topped every 2 to 3 months
How does one become a Rhône-centric winemaker?
Drink lots of Rhône wines
Visit the Rhône Valley
Eat, drink, and absorb all things Rhône
Bowl with Rhône winemakers – 1998 Viognier Guild Rhône & Bowl team
Become friends with Rhône winemakers and share ideas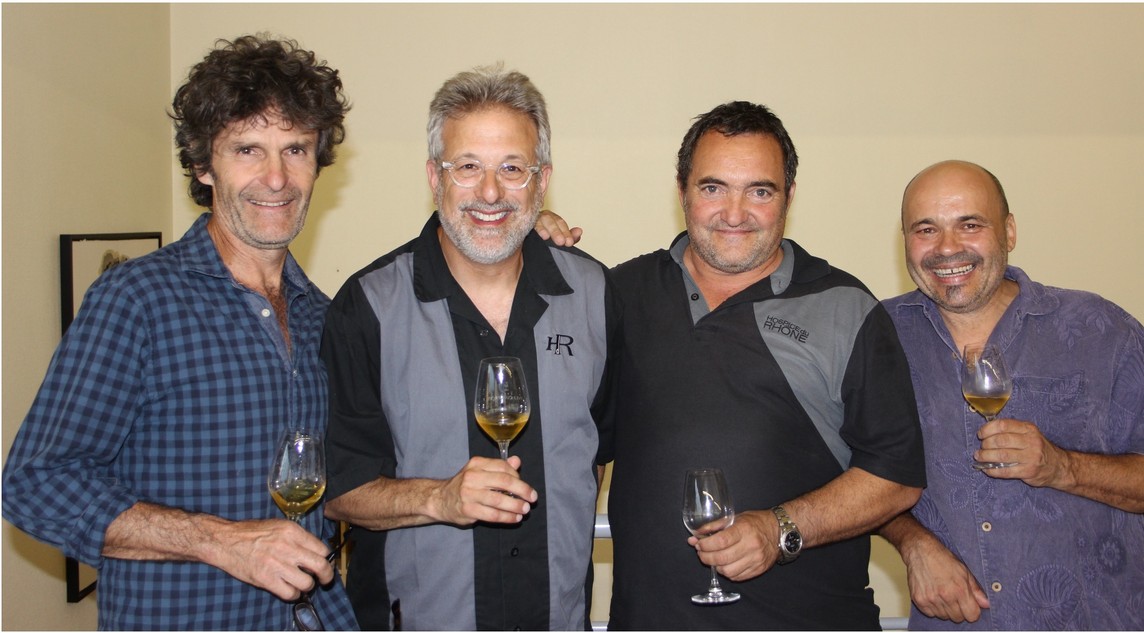 Pictured (L-R) Yves Gangloff, Jeff Cohn (me), Yves Cuilleron, Francois Villard
Collaborate with Rhône winemakers
Ann-Charlotte Melia Bachas 2016
Yves Cuilleron 2013 to present
Yves Gangloff 2012 to present
Francois Villard 2008 to 2011
Pierre Gaillard 2001 / 2003
You know you want to be
in the Cohn Zone
Enter your email address to keep up to date on the latest wine releases, events, and promotions.