Events
We are delighted to begin hosting events and we hope you will join us!
August 2021
Yappy Hour — Yap & YUM!
3:00 PM to 5:00 PM
Mon, Aug 16, 2021 - Mon, Dec 19, 2022
Venue:
Tasting Room
Contact:
Tasting Room Team 707-938-8343,
dtcmgr@jeffcohncellars.com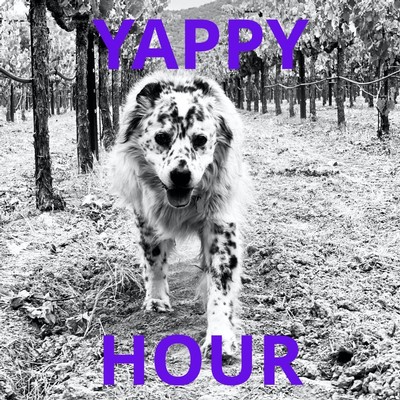 Join us Mondays from 3 pm - 5 pm for Yappy Hour — time for Yap & YUM!
Dog-friendly Jeff Cohn Cellars is pleased to welcome our Rhône Rovers Whine Club members, local pups, and visiting woofers to visit us in the tasting room.
Rhône Rovers Whine Club members and their guests are invited to Yap & YUM! Enjoy hanging out, nibbling on a Fideaux biscuit, fresh water while your people enjoy a glass of wine.
Founding members Riley + Pixel encourages all RRWC pack members and their crowd-friendly human companions to visit our tasting room anytime to enjoy Yap & YUM!
Be Trendy: #jeffcohnncellars #cohnzone #rrwc #rhoneroverswhineclub #pureyum #makinmagic
October 2021
Corks, Forks, Rhythm & Brews
1:00 PM to 5:00 PM
Sat, Oct 2, 2021
Venue:
Alameda Point 950, City Hall West Parade Lawn - Alameda, CA 94501
Contact:
Kari Barnes ,
kbarnes@alamedabgc.org

Jeff Cohn Cellars on the Point
Save 20% on tickets w/ Code COHN21 as you support the programs of the Boys & Girls Club of Alameda
Saturday, October 2, 2021 | Alameda Point
Corks, Forks, Rhythm & Brews
Held in the heart of the Bay Area on the island city of Alameda, Corks, Forks, Rhythm & Brews is one of the most exciting luxury events of the year. Featuring Californias best wineries, spirits and breweries, gourmet foods, restaurants and live music, Corks, Forks, Rhythm & Brews is set amidst Alameda's bustling Spirits Alley on the citys historic Naval Base.
Attracting a number of wine, beer and food enthusiasts with a passion for giving back, Corks, Forks, Rhythm & Brews appeals to an affluent consumer of luxury lifestyle goods and services.
Ticketing: Save 20% with code COHN21
VIP: $200, 12 - 5 pm
One hour early entry, access to private tented area and bathrooms, premium food and drinks, water service, Live Entertainment
GA: $100, 1 - 5 pm
Access to General Admission exhibitors, Live Entertainment