Events
We are delighted to begin hosting events and we hope you will join us!
August 2021
Yappy Hour — Yap & YUM!
3:00 PM to 5:00 PM
Mon, Aug 16, 2021 - Mon, Dec 19, 2022
Venue:
Tasting Room
Contact:
Tasting Room Team 707-938-8343,
dtcmgr@jeffcohncellars.com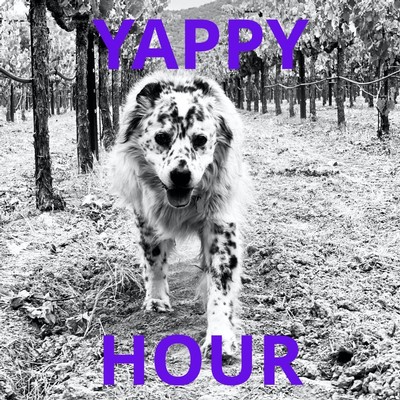 Join us Sundays from 3 pm - 5 pm for Yappy Hour — time for Yap & YUM!
Dog-friendly Jeff Cohn Cellars is pleased to welcome our Rhône Rovers Whine Club members, local pups, and visiting woofers to visit us in the tasting room.
Rhône Rovers Whine Club members and their guests are invited to Yap & YUM! Enjoy hanging out, nibbling on a Fideaux treat, fresh water while your people enjoy a glass of wine.
Founding members Pixel + Riley encourage all RRWC pack members and their crowd-friendly human companions to visit our tasting room anytime to enjoy Yap & YUM!
Be Trendy: #jeffcohnncellars #cohnzone #rrwc #rhoneroverswhineclub #pureyum #makinmagic