Rinaldi Vineyard
Fiddletown, Amador County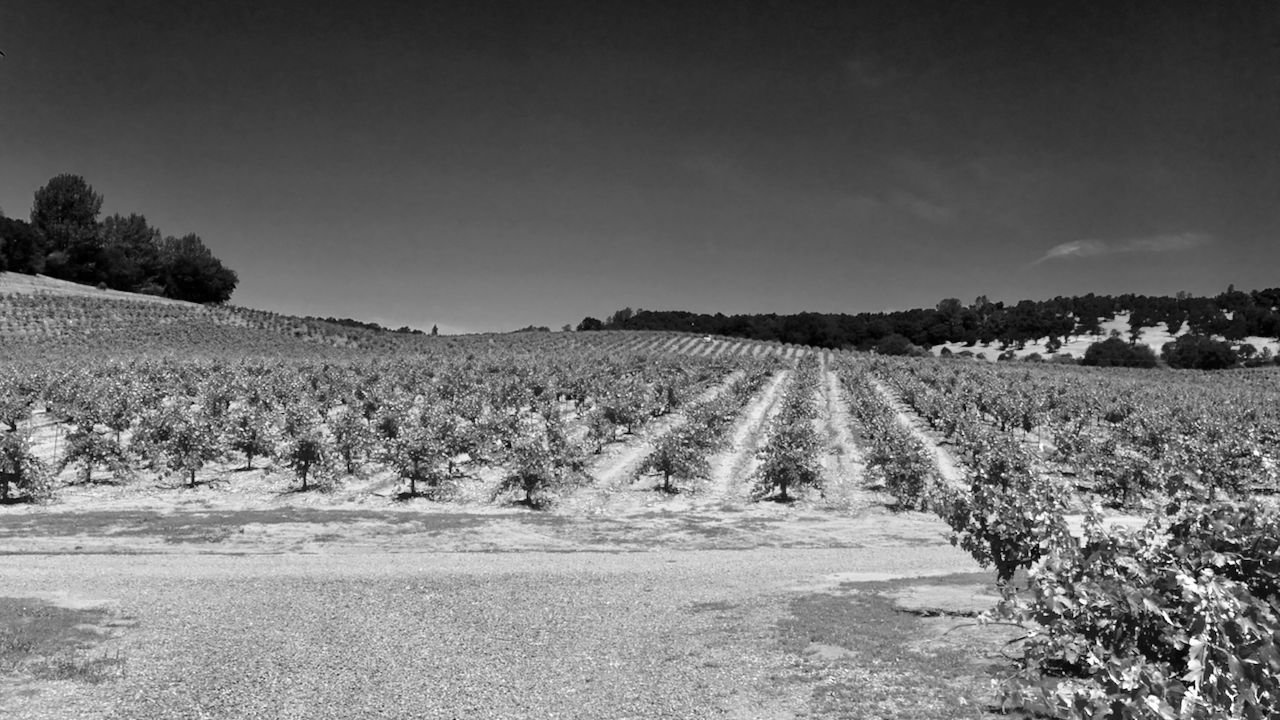 Originally established in 1865, this heritage vineyard is one of the oldest Zinfandel growing regions in California. Rinaldi Vineyard sits at 2000 ft. elevation in the Sierra Foothills of Amador County. My rows are a tad lower, at 1,600 - 1,800 ft of decomposed volcanic rrock and red soils.
This heritage vineyard showcases classic terroir. Today, there may be one acre of these ancient vines still producing fruit. The remaining vines in the original 38-acre block are more than 100 years old. The vinyeard also has various blocks with different ages planted since the 1950s.
The South-facing vineyard was revitalized in 2000 with a replanting done with selections from existing vines. The Zinfandel is head-trained; largely dry-farmed, and these vine have deep roots. They cast a spell on me. It is ne of the coolest sites in Amador, producing wines with white and black pepper notes.
When I was at Florida International University, I took my first Wine and Beverage course. On one of the first days we tasted wine: a Châteauneuf-du-Pape and also a Zinfandel. The CdP was a Beaucastle and the Ridge Zinfandel was a from the Eschen Vineyard in Fiddletown, Amador. That Zin struck a chord with me and was the reason I fell in love with the varietal. I discovered that Rianldi Vineyard used to be called Eschen.
It is hard to forget your first love! Each year, I am inspired as I make my Zin from the original vineyard that inspired me as a winemaker.
Wine Produced
Rinaldi Zinfandel
100% Organic Zinfandel

2019 Orcio Zinfandel
100% Organic Rinaldi Zinfandel, Amphora-aged

You know you want to be
in the Cohn Zone
Enter your email address to keep up to date on the latest wine releases, events, and promotions.