El Diablo Vineyard
Russian River Valley, Sonoma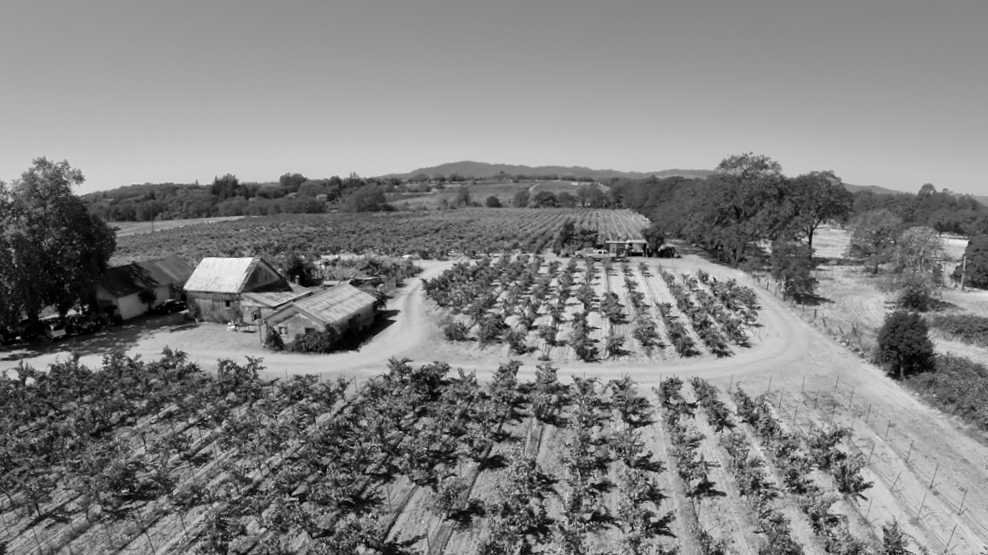 Nestled in this heritage vineyard's rows of Pinot Noir, there is warmer micro-climate is the perfect site for Grenache. It's cool enough, warm enough, windy enough with perfect soils made possible by the legendary Ulises Valdez.
Originally planted in the 1930's to mixed blacks on clay loam soils, the old vine blocks on the site are 100% original plantings which make up about 40% of the vines on the property.
I have sourced from this 500-ft. elevation vineyard since 2010. The clay loam adds depth and roundness to the wine while keeping an aspect of finesse to the overall balance.
The original "suitcase" budwood came from the famed vineyards of Chateau Rayas in Chateaunuef du Pape. Ulises Valdez and I brought from Rhône guru John Alban's vineyard to the Russian River Valley, via connections in all the right places.
Wine Produced
El Diablo Vineyard Grenache, The Fallen Angel
100% Grenache
$48
Pure Yum
33% Grenache
$48
Iris Brut Rosé
20% Grenache
$60
Photogallery rendered here.
You know you want to be
in the Cohn Zone
Enter your email address to keep up to date on the latest wine releases, events, and promotions.