60% Grenache Blanc from Camp 4 Santa Ynez District, 40% Roussanne from Stagecoach Vineyard
We use a concrete egg shaped tank to ferment and age the Grenache Blanc portion of this blend. The premise is that with the egg shape and the earth's gravitation rotation it creates a vortex inside the egg that stirs the lees on a constant basis as it ages. What we like about the egg is that it keeps the fruit bright, adds a creaminess to the wine, and it brings out the minerality of the wine.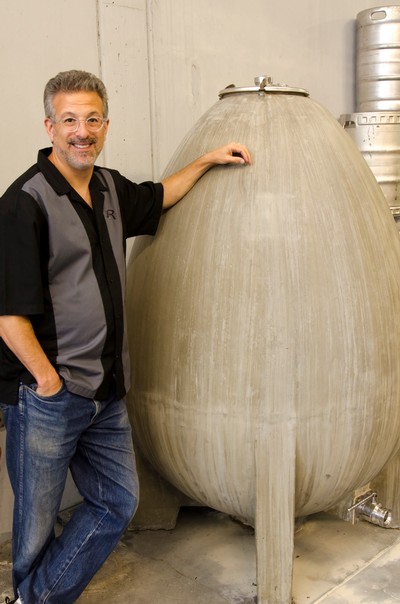 The 2016 palate is full bodied from front to back, focused on a blend of peach, apricot and lime flavors, and a light mineral backbone. Robert Parker compared our 2014 vintage of this wine to a "great vintage of Beaucastel's Chateauneuf du Pape Blanc!" with a 95 pt rating, saying "it's a blockbuster white wine drinkers shouldn't miss."