May 31, 2017 | Adventures in Far Away Places | Jeff Cohn
Passion, love and complete madness!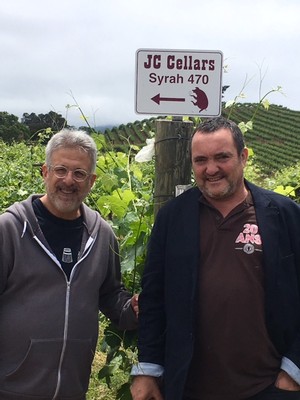 At this point in the year, my life is usually still very calm. Sure there are days that are a little busier than others. Mostly tasting from barrels and visiting vineyards. We also just put all 22 different blends together for the 15 vintage. A three day process, that may happen one more time, before putting the wines into tank.
Also during these past few weeks, we have been working on the new winery and finalizing the New Tasting room (You have to see it to believe it!). We also had Yves Cuilleron, my Partner on the Domaine des Chirats Rockpile Syrah project come for a visit. It was a great day of tasting both the 16 and 15 vintage. Finalizing the 15 blend and discussing the 17 vintage. Each year we experiment a little with fermentation techniques and barrel programs. It is such an honor to learn from Yves' vast knowledge of Syrah from all areas of the Northern Rhône. After spending the morning in the cellars, we visited the Rockpile vineyard and spent time talking viticulture. Every time I visit the vineyard, I have to remind myself, how fortunate I have been to work, with such an amazing site, that I feel makes one of the truly classic Syrahs of California and the world. We ended the day tasting wines in the new tasting room and grabbing a meal at the girl and the fig restaurant right down the street from the tasting room.
This week is mostly focusing on the 16 vintage and tasting each barrel.
So yes we have Passion, Love and sometimes making it all happen is pure Madness!
2016 Domaine des Chirats in Barrel Signed by Jeff and Yves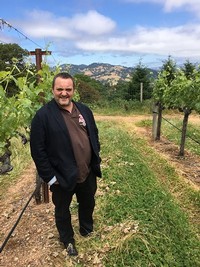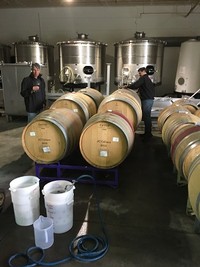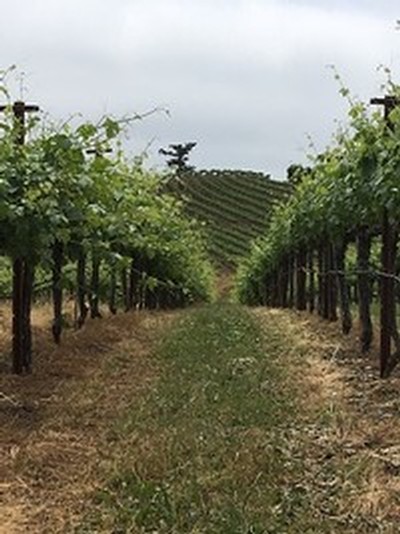 Yves at Rockpile Our New Winery Rockpile Vineyard May 2017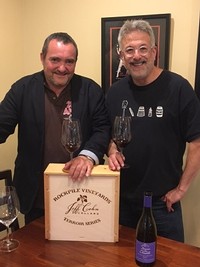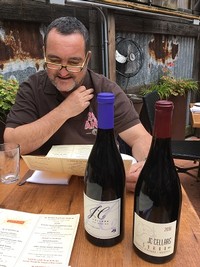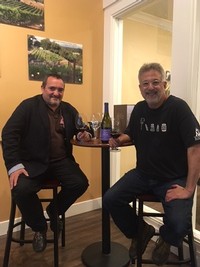 Jeff and Yves Cuilleron Yves at girl and the fig Jeff and Yves at New Tasting Room
Comments
Commenting has been turned off.
You know you want to be
in the Cohn Zone
Enter your email address to keep up to date on the latest wine releases, events, and promotions.