October 26, 2021 | Winemaking | Kathy Harshbarger
Jeff's Classic Vinification Practices
Classic ... Retro ... Throwback ... Timeless
Now that the fruit has been picked and the Bomb Cyclone and Atmospheric River rains are done pummeling California, Jeff is busy makin' magic at his new winemaking home at Grand Cru Custom Crush.
Many of you know Jeff is a bit of a retro winemaker. He's just a bit retro in general, he loves listening the Beatles and other on his CDs as he cruises around checking on the vineyards and on the wines as they develop. Here's a glimpse of some of his tried and true methods that make his wine so special.
Initially during harvest, all grapes are hand-picked and then held overnight in a cold room for processing the next day.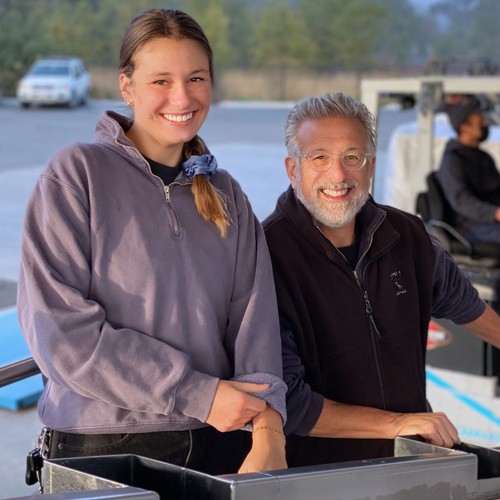 Jeff with oldest daughter Isabel
This year, we all got up a little bit early but well after Jeff to sort grapes. All of our fruit is hand-sorted with a percentage of whole cluster being used. The use of whole cluster-fruit is to enhance the aromatics and to give brightness, fruit and savory components. We do not crush any fruit - EVER.
Then, everything goes through a 3-day cold soak with at least 3 punch downs or foot stomps a day. That's right, foot stomps ... Classic ... Retro ... Throwback ... Timeless
During primary fermentation, the crew punches down or foot stomps up to 5 times a day. Once fermentation is complete, all free-run juice is drained directly to the vessel used for its aging. All press fractions are kept separate in barrels until Jeff determines how they fit into each program.
Maloactic Fermentation
All of Jeff's wines go through complete ML Fermentation. Malolactic fermentation is a process where tart malic acid in wine converts to softer, creamier lactic acid. Wait for it ...
"MLF isn't technically a fermentation because it doesn't use yeast. Instead, a special kind of bacteria called Oenoccocus Oeni (along with a few other Lactobacillus strains) eat the malic acid in wine and poop out lactic acid. Yum!" Thank You Wine Folly for this perfect 'JCC' definition and adorable graphic: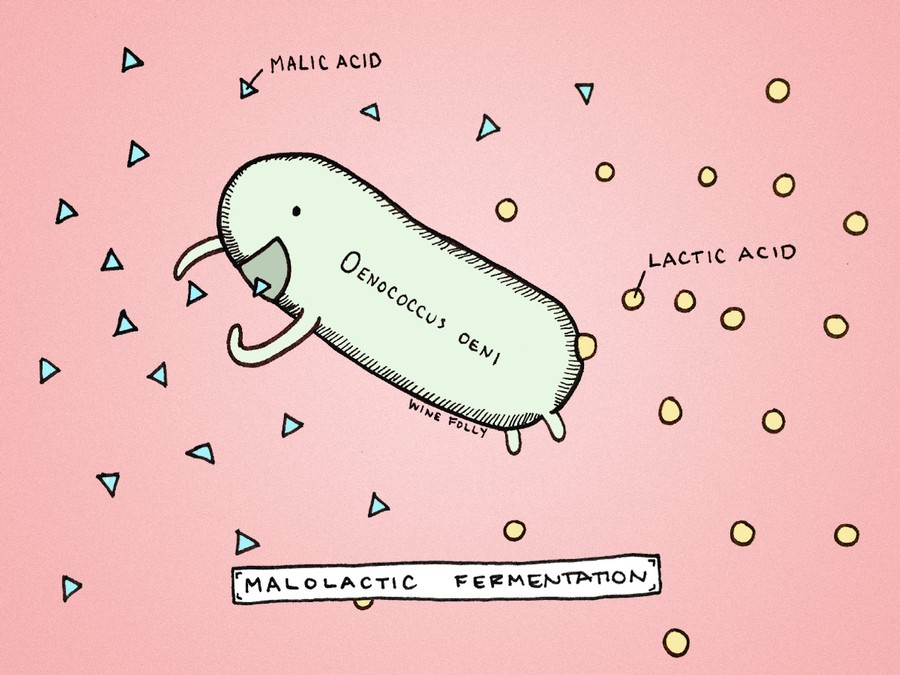 Jeff tastes the wines every 2-3 months as he does not rack them, until bottling.
Whatever you want to call it, Jeff crushes the method, not the grape!
Thirsty?
Comments
Commenting has been turned off.
You know you want to be
in the Cohn Zone
Enter your email address to keep up to date on the latest wine releases, events, and promotions.