September 7, 2016 | Jeff Cohn
The Windy Road
Over the past few weeks, I have visited all of our Rockpile Syrah up at the Rockpile Ranches. I brought the two French Interns and I knew they were amazed by the beauty that can only be Rockpile. All looks great and should prove to be another amazing year.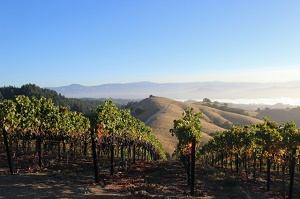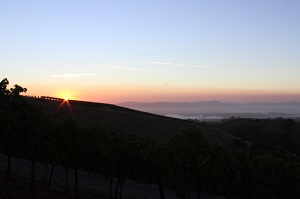 My next trip to the vineyards started at 5:00am on Saturday, September 3rd.. This time my traveling companion was Alexandra. Our first stop was at Sweetwater Springs where I huffed up the steep hills to sample both Zinfandel and Petite Sirah, while Alexandra took photos of the sunrise, the vines, and yes we actually took a selfie, that shows that the caffeine had not kicked in yet.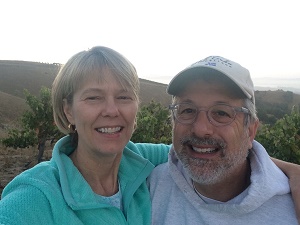 We next went to El Diablo to see the Grenache. Even though the brix (sugars) say one thing, the flavor says another. This vineyard needs a couple more weeks before I sample again.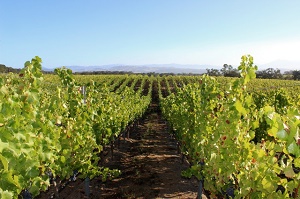 Our final vineyard was the Martinelli Family owned vineyard called Zio Tony. This is the second time we are working with this Syrah vineyard. At least another 2 weeks before this deep, intense fruit hits the sorting table. This fruit will be a new vineyard designate for sure.
Our true final stop was at 10:00 am for a refueling of energy-Nothing says breakfast like In-N-Out. Two burgers and an order of fries. This is what a date is like for a winemaker and his wife during harvest time.
Until next week....
Comments