August 17, 2016 | Adventures in Far Away Places | Jeff Cohn
Walla Walla! Why did I wait so long?
While attending the Hospice du Rhône in Paso Robles many years ago, I met a power house of a guy! He was young, determined and as focused as one could be, about his winemaking, his wines/vines and where they were from. Christophe Baron, the proprietor and winemaker of Cayuse winery in Walla Walla Washington.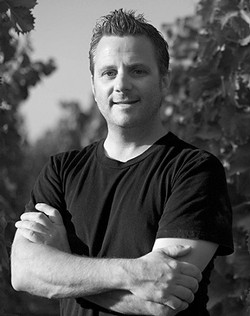 Photo credit Cayuse Vineyards www.cayusevineyards.com
His wines always interested me and sometimes confused me. This was because the aromas and flavors of his wines, where very different than anything I had tried before. Thus, I always felt that visiting Christophe was a must, but as we all know, time flies by. 15+ years pass and finally, I did it! I got on the plane in the bustling San Francisco airport and landed in the wide open Walla Walla airport!
First of all, from the time you enter the airport, you know time is moving slower and much more relaxed. You can really breathe! Christophe was so right! What took me so long to get there!
Incredibly beautiful!
I had a chance to meet 3 distinct winemakers from Walla Walla. Trey Busch (Sleight of Hand) Matt Reynvann (Reynvann cellars) and of course Christophe Baron (Cayuse). Each had their own style of winemaking and philosophies on how to achieve great wine. Vineyards in the Rocks District were very different than in the hills. The farming was so different from California (due to freeze potentials). Many of the vineyards are starting to do a modified head trained style that keeps the fruit close to the warm ground. It appears most are own rooted and a few who use root stock. Most feel it gets too cold for Phylloxera (that tiny little aphid like pest that feeds on some root stocks and kills the vines). Fermentation techniques were different at each place as were barrel selections and size. I was impressed, and inspired to apply some of these concepts this year!
Experimentation, due to someone inspiring you, is the greatest compliment! Did I find the answers I searched for? I will tell you after this harvest are over, if they worked. Stay tuned.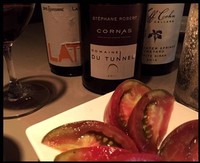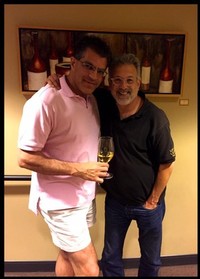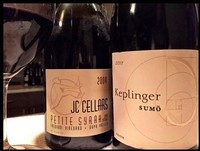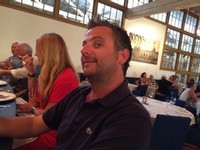 Comments
Commenting has been turned off.
You know you want to be
in the Cohn Zone
Enter your email address to keep up to date on the latest wine releases, events, and promotions.