November 23, 2020 | Drink Wine | Jeff Cohn
Hindsight is 20/20
During this time of the year, I begin to not only reflect on the past harvest, but also the past year. I know 2020 overall was a bummer. I also know the expression, "hindsight is 20/20", will have a very different meaning in the future or even now; but I do have a lot to be grateful for, as do you.
I am grateful of course for my family and close circle of friends. You all are always in my thoughts, but most importantly in my bubble.
Since the beginning of Covid-19, I have felt that personally keeping in touch with our wine club members and customers to be of the upmost importance. I have tried to call each and every one of you and have either left messages or have had incredible conversations with you.
This opportunity gave me a chance to and get to know you all, not as only the wonderful folk that have joined our extended family; but your personalities, your past, what you do for a living, family, and how you discovered Jeff Cohn Cellars. These moments of time I shared with you, are truly some of the highlights of my year and I am grateful.
So, I encourage you to take time to reflect on what you are grateful for, too. And if you feel so inclined, and you should, open a bottle of my wine to ease your thoughts to all the positive things that happened this past year and toward to all the hope and amazing things that will come for us in our near future.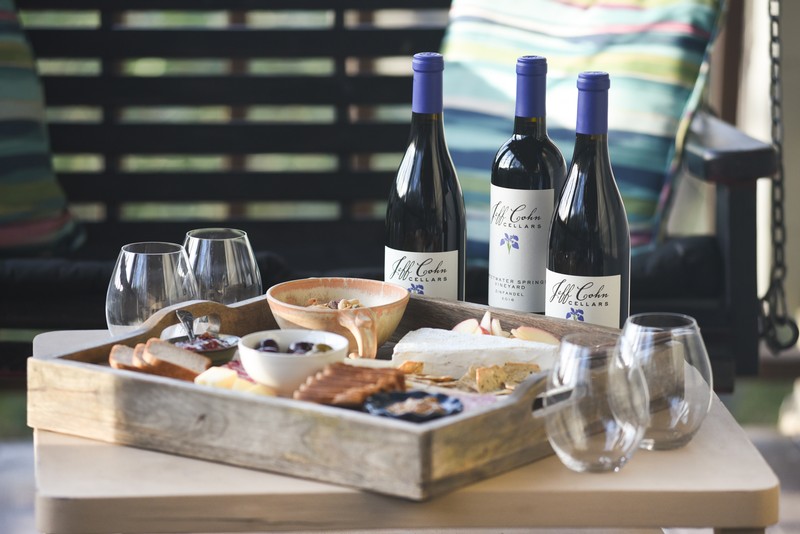 🦃 Thanksgiving is Thursday!
If you haven't already, it's time to make your final menu selections - which wines?
At my house, I like to drink wines that remind me of those that I am grateful for in my life in the wine world. Obviously, that would mean, I would have to open a lot of wine! So, to narrow it down is always a challenge.
The first thing I will serve is sparkling wine. This year, I will pop the 2016 Iris Sparkling Rosé, to start the meal off right, for us, that usually means cheese and charcuterie.
Then for the main meal, we'll celebrate Isabel's milestone birthday and toast again the 2016 Sweetwater Springs Zinfandel. I like the way this Zinfandel works with turkey and stuffing. That being said, our 2016 Marsanne from Stagecoach would also go really nicely with turkey, especially with the dark meat. I'm already looking forward to the drumstick!
Now come to think of it … the 2016 El Diablo Grenache would also be the perfect companion for this meal. I may also open a Font du loup 100% Old Vine Grenache Le Puy Rolland Chateauneuf du Pape or maybe my collaboration project we did together Desesse Pourpre, also from Chateauneuf du Pape.
As I continue to write this, my mind keeps wandering – more inspiration! My 2016 Broken Compass (100% Carignane) or Syrah will work; I think a Zio Tony 2015 would hit the spot. So many delicious pairing options, follow your gut! Pour your favorites and enjoy!
As I said, I will probably open a few wines from other winemaker friends, that I am grateful for, but with so many wines and only one meal, you can see I can't even narrow it down!
Then again, we will have leftovers. Now that's something to be grateful for!
🦃 Happy Thanksgiving from our family to yours!
~Jeff, Alexandra, Isabel, Haley, and Riley
Comments