December 21, 2020 | Adventures in Far Away Places, Drink Wine | Jeff Cohn
Holy Christmas!
Well, it is that time of year again! Chanukah, Kwanzaa and yes, Festivus for the rest of us, for you Seinfeld fans.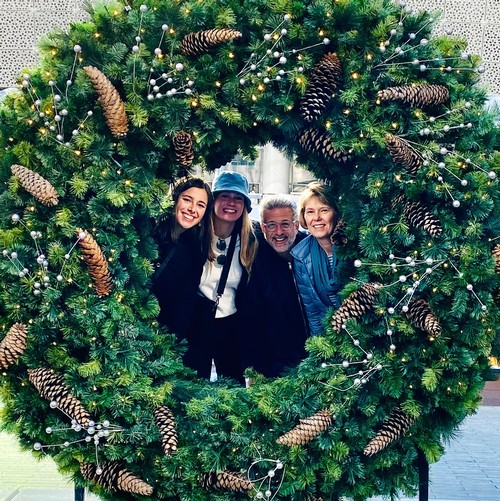 This blog was initially going to be about Christmas and our family traditions, and yes, I will get there, but first I wanted to throw a few of my own thoughts out about the holiday season and what it represents to me, and I am sure, for many of you. Now of course there are the religious aspects of the holidays, and yes these are incredibly important, but that is a blog for someone else to write.
For me, the holidays are more about taking time to enjoy each other's company, drink lots of great wines, eat fantastic foods, and laugh as much as I can (hopefully not at my expense, which is usually the case).
Welcome 2020, the world has changed; the parties and gatherings are no more! We have found new and different ways to socialize. ZOOM, the bubble and mask have been the key words. Say what you want, but in a way, I feel we have all become more understanding and caring during this crazy Covid-19 experience.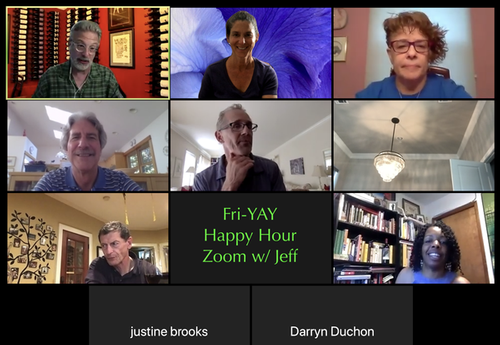 As Monty Python once sang, "Always look on the bright side of life!". I feel as not just a country, but as a world, we have come together against this horrible virus. The symbol of 2020 should be a mask. Every time I see people in the grocery store, gas station or 7 a 7-11, wearing a mask tells me you are not only respecting yourself, but care about everyone else. An unwritten communication. This is kindness at the highest level, and what this year's holidays are to me.
Then of course, we have our holiday traditions for Christmas. In our town of Alameda, it has meant for the past 24 years, walking down Thompson St aka Christmas Tree Lane as least once, if not twice, to see all the decked-out houses. PSA: you GOTTA watch this video from last year!
No year is complete until we hear the Nightmare Before Christmas dancing about the front yard and atop the house midway down the lane. Carolers stopping in front of our house to sing and merry wishes to all as we make our way around town gathering those final gifts.
We spend Christmas morning unwrapping presents in front of the tree with the live on TV fireplace in the background hoping to catch Santa putting another log on the fire. After presents Alexandra makes Swedish pancakes for all. Seven 2-inch round pancakes, sprinkled with sugar, from a special pan her mother used when she was a child.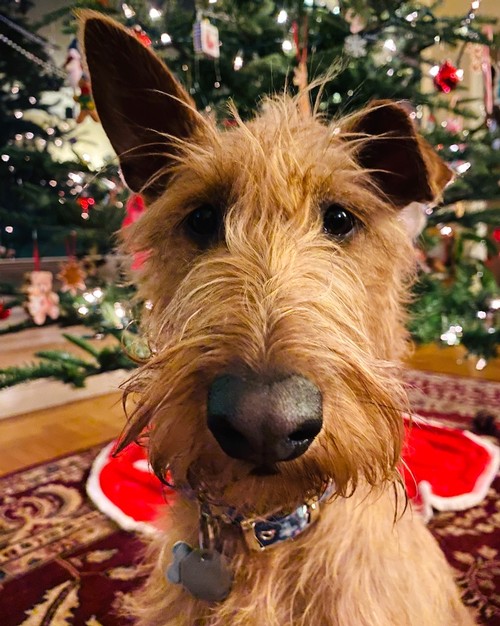 Lounging around in our pajamas all morning, snacking our way into late afternoon when we then head over to our wonderful neighbors for a feast of meat pies from Quebecois family recipes, turkey and trimmings and other fancy dishes finished with a variety of sweets. We bring a Christmas dessert, one from Sweden, Ris 'a La Malta. A delicious rice pudding with an almond hiding for one lucky person, drizzled with raspberry sauce, so festive it looks! Recipe below.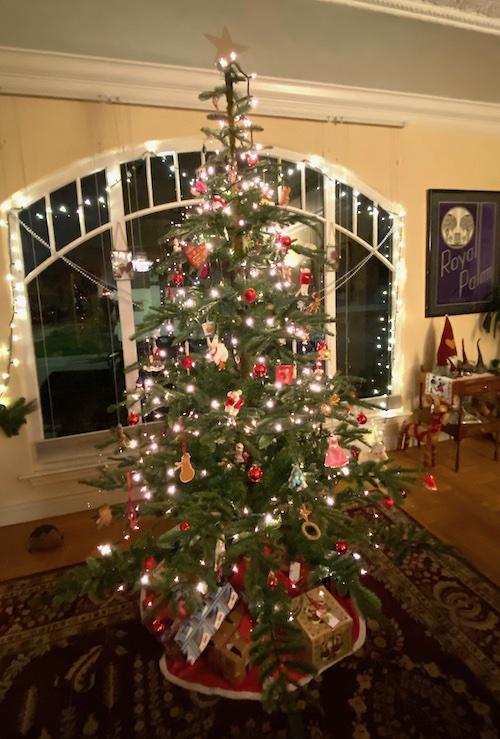 This year no annual Christmas party, or getting together with friends for a meal, a dessert, not even a glass of wine. The pandemic has changed things this year, but these traditions live on in our hearts. We can only hope they will quickly return in 2021.
And so, we thank you all for your support you have given us this year. It has been difficult for us all, and we hope to emerge even stronger.
🎄Merry Christmas to all, and to all a good night.
~ Jeff & Alexandra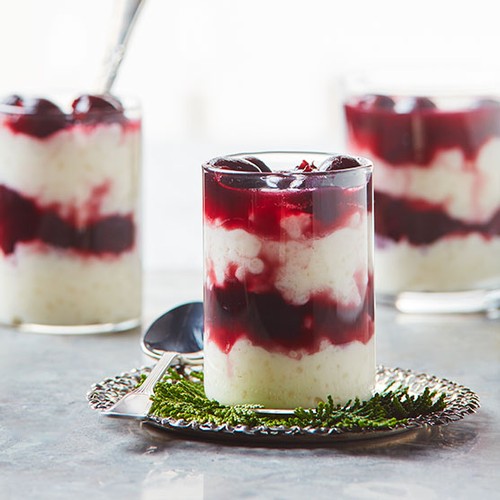 Recipe for Ris 'a la Malta
Rice Pudding
1 C short grain rice
2 C water
4 C whole milk
1 C heavy cream
1 whole blanched almond (blanch in hot water to remove skin)
Combine the water with the rice and salt in a saucepan, bring to a simmer and cover, cook for 8 minutes. Add the milk, bring back to a simmer and cook for 15-20 minutes, stir occasionally, making sure it is not catching on the bottom until all the milk is absorbed. Remove from heat and cool completely at room temperature. Whip heavy cream until soft peaks from. Fold the cream into the rice. Hide almond in rice pudding.
Raspberry Sauce
1 pint fresh raspberries
1 C sugar
½ C water
Place in saucepan and bring to a simmer. Remove from heat and strain mixture through a wire sieve pressing with a rubber spatula to push raspberry mixture through but not the seeds. Pour sauce into a serving bowl.
Serve rice pudding in festive bowls with raspberry sauce drizzled over the top. Whoever gets the almond should have good luck the next year! 🍀
Comments
Commenting has been turned off.
You know you want to be
in the Cohn Zone
Enter your email address to keep up to date on the latest wine releases, events, and promotions.