September 19, 2020 | Adventures in Far Away Places | Kathy Harshbarger
Jeff Mentors Winemaker Elizabeth Valdez of Valdez Family Wines
Harvest is a special time here in Sonoma and it also coincides with Hispanic Heritage Month. Jeff and Ulises Valdez Sr., one of Sonoma's most renowned vineyard managers had a special friendship that extending far beyond a working partnership.
Jeff knows the Valdez family well and in addition to cultivating the vineyards to make stunning wines, he mentored Ulises daughter, Elizabeth, the next-gen winemaker of the family's winery.
We raise a glass to this wonderful family and wish them all the best as they continue to grow and build upon the foundation of their father's legacy. Cheers! 🍷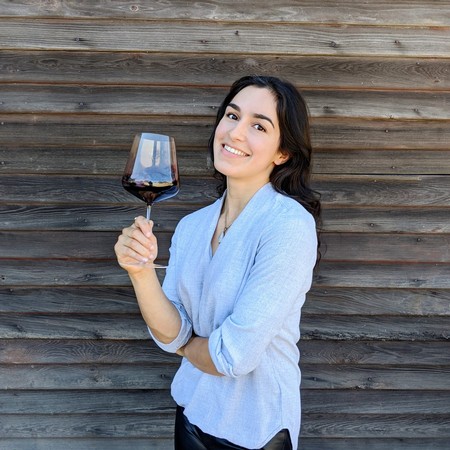 WS excerpt:
"My parents instilled in us to work hard and be sincere," said Elizabeth Valdez, winemaker for Valdez Family Winery. Elizabeth, 29, is the oldest daughter of the late Ulises Valdez Sr., one of Sonoma's most renowned vineyard managers.
When Ulises passed away unexpectedly in 2018 at the age of 49, it was a horrible shock for much of the Sonoma wine community.
For his family, it was devastating. But it was also a time for resilience and courage. Elizabeth, who had already taken on the role of winemaker for the family brand in 2016, needed to keep the small brand going. Her brother, Ulises Jr., took charge at the vineyard management company their father had started."
Explore + shop at Valdez Family Winery.
Read more about Elizabeth and her brothers in Wine Spectator and Sonoma Magazine articles published this week.
Comments
Commenting has been turned off.
You know you want to be
in the Cohn Zone
Enter your email address to keep up to date on the latest wine releases, events, and promotions.