April 20, 2021 | Drink Wine, Vineyard | Jeff Cohn
Stay True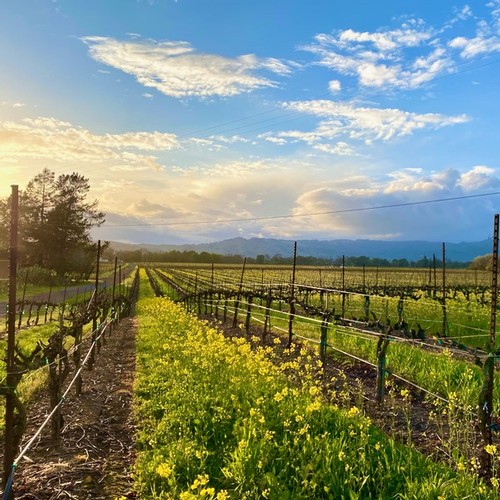 Three words that have been swirling in the wine world are sustainable, organic, and biodynamic. Here are some definitions which I think can help one to understand the root of each practice:
Sustainable
Environmental sustainability in agriculture means to have good stewardship of the natural systems and resources upon which a vineyard relies. This involves building and maintaining healthy soil and managing water wisely. It also means preventing air, water, and climate pollution as much as you can.
Organic
These vineyards are an integrated farming system. They pursue sustainability, the enhancement of soil fertility, and biological diversity while, with rare exceptions, prohibiting synthetic pesticides, synthetic fertilizers any genetically modified organisms. Just like food producers, these vineyards follow national standards.
Biodynamic
This is the area that has been put on the front burner for my family. We are always seeking to partner with organic and better yet, biodynamic vineyards and their farmers. The premise of biodynamic farming treats the vineyard as a closed loop that organic practices and natural alternatives for eliminating waste to promote an overall healthy ecosystem.
I have found that the wines that I make from vineyards using these sustaining practices produce wines that are more just more vibrant and alive.
There are of course many reasons to be good stewards and neigbhors because in the end, we have only one Earth and we need to be kind to her. So, on Earth Day and every other day, stay true to the one place we all share and do your part to keep our planet safe.
One way is to support wine growing sustainability is to buy my wine. All of my vineyard partners adhere to sustainable, organic or biodynamic farming practices and are committed to caring for and protecting these storied vineyards. Learn more about them.
Go ahead! Enjoy the yum and celebrate that your doing something positive, sustainable for the world and always recycle!
~Half-full,
Jeff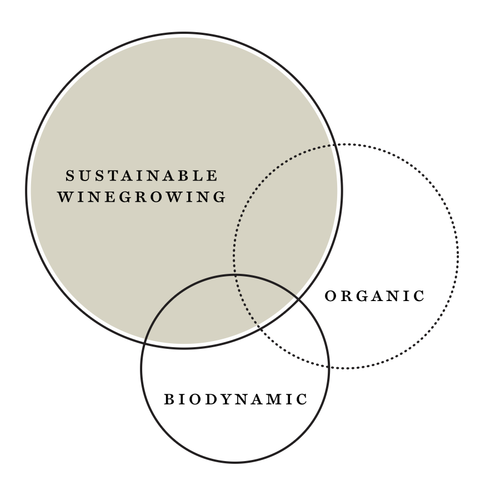 Want to learn more about these winegrowing practices?
Check out this informative primer by Discover California Wines. (we love their Venn diagram - handy)! Glorious cover crops like mustard, cute sheep, compost, and water are just part of preserving the balance.
Comments
Commenting has been turned off.
You know you want to be
in the Cohn Zone
Enter your email address to keep up to date on the latest wine releases, events, and promotions.